Spy Thriller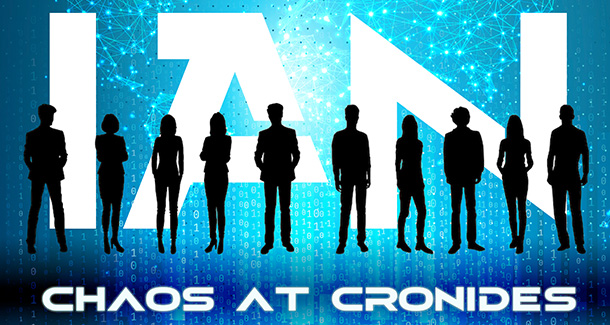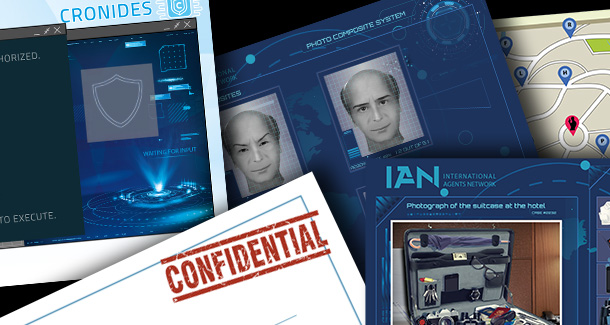 NEW
Event
Chaos At Cronides
Story
All players are part of IAN organization. IAN - International Agents Network – A worldwide organization of best ex-secret service agents. IAN takes on a case involving Cronides - a research facility working on top-secret military technology. The teams will examine documents and objects, investigate locations, and solve escape room like puzzles.
This game features a variety of unique custom designed puzzles which require observation skills, communication between team members and logical thinking. No outside knowledge is needed. If your team doesn't really have any special ops experts, don't worry – book this experience and let your team feel as if they are the best agents in the world.
Order Now
Story
An upcoming singer is found dead after an amazing performance. All the players are private investigators looking to find the truth. The investigators are racing to get to the truth first, as there was a great reward promised to whoever finds the killer.
The game will be available soon.
How Game Play Works
Our online experiences are puzzle hunts with escape room puzzles designed specifically for the virtual team building events. All players are divided into teams of 6 people. Each team has a link to the event.
Once the event begins all teams have access to the first mission. No materials are needed to play; pen and some paper might be handy.
The missions are PDF files and can be downloaded by all team members. Only one mission step is available at a time. Once the team downloads the mission, they can examine the available information, look for clues and discuss. Once the answer is found, the team can enter it into the Arena system. As soon as the correct answer is entered, the next mission is unlocked.
Hints are available for all the missions. No team will be left behind.
The Arena system keeps track of all the score and displays teams' status in real time for all to see.
You can mix your teams up, or have an event between different departments. Doesn't matter how you organize your teams, everybody will have fun.
Virtual Conference
The teams are encouraged to be connected in a virtual conference call while looking at the Arena Application. It can be zoom, skype, or another software that your company uses.
When booking an event with our event guide, all players are connected through our zoom link and the game guide breaks the players out into different zoom rooms.
Start Now
Enter your information and we'll help you to order and set up your event.